If you follow this blog regularly, you know that I have a love for whimsical installations and artistic additions to the world – creations that surprise or delight, or just create a new experience, and that fall somewhere in between art, experience, and an unexpected burst of joy!
Today I saw an article about just such a creation. Brooklyn artist Tom Fruin created a sculpture that mimics the 10,000 or so watertowers sprinkled throughout New York City.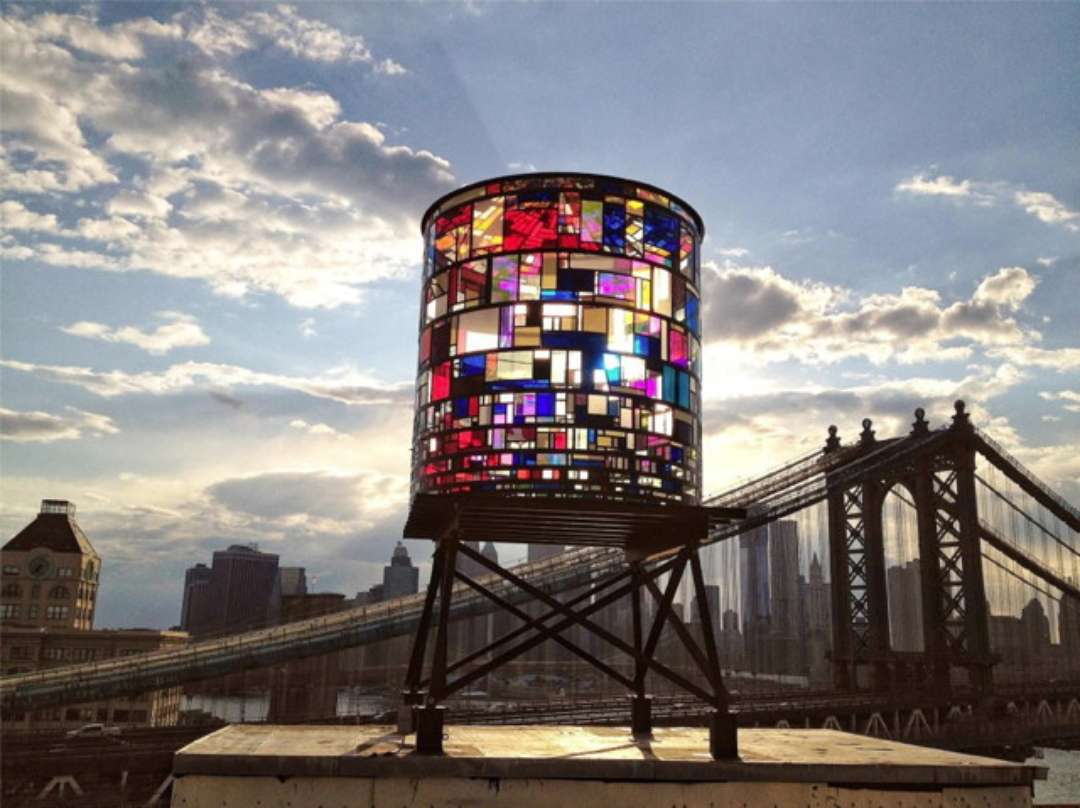 (Phots by Robert Banat via Architizer.com)
The water towers are ubiquitous relics that block skylines to so many residents. Fruin saw an opportunity to take something hum-drum and make it bold, shocking and beautiful.